Our Approach
We provide big law firm expertise with the attention and commitment of a boutique firm.
---
Dedicated & Attentive
We believe that quality advocacy and counseling requires that those with the expertise must remain immersed in the project. When you hire Trade Pacific PLLC, you work with our leadership team. You get the quality and direct involvement of our professionals who personally conduct all of the work.
Exhaustive & Comprehensive
We provide the powerful combination of legal expertise and highly-specialized consulting and quantitative analysis. Our trade consultants have decades of experience and work with our lawyers as one team. We perform all of our own SAS programming and data analysis in-house. This close coordination results in quantitative analysis that better informs and supports our legal strategies.
Results Driven
Our goal is not just to protect clients through compliance measures, but also to create real tangible advantages both through results achieved and through trade counseling. The benefits of participating strategically in a countervailing duty or an antidumping duty case can far outweigh the initial cost of preparing for one. No company wants to be involved in litigation or an international trade dispute, but these disruptions present opportunity. We guide our clients through these disputes to overcome the challenges they impose, and we work with them to find and secure the opportunities that these disputes create.
Cooperative Advocacy
Trade litigation is adversarial but achieving success for our clients depends on maintaining respectful working relationships with our legal counterparts and with the U.S. Departments of Commerce, International Trade Commission, Customs and Border Protection, and other agencies.
When working in front of government agencies, we believe that exhaustive preparation, complete and accurate responses, and a keen awareness of the agency's enforcement objectives results not only in trade that is fair, but also in outcomes that are best for our clients.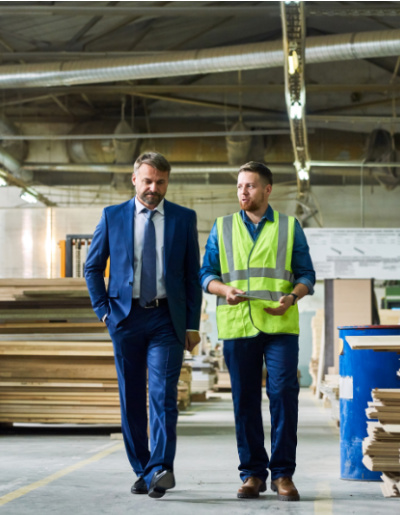 As a boutique firm, we take on new business only when we can devote the required time and resources to the client and the project.
By adopting this approach, our clients are confident that they always receive our full attention and that we will be available and working (domestically and abroad, whatever it takes) until the job is complete.
Strategic Compliance
Being competitive and successful in today's global economy requires more than just having a good product and an open market.
Established and growing companies need disciplined business practices in place to ensure that they are acting in compliance with international trade regimes.
Companies also need to be able to assess their potential liability for failing to comply with such rules and make decisions accordingly. We work with companies to help them develop more forward-looking compliance programs by coordinating with sales, production, and accounting departments in order to streamline data collection and respond to external inquiries.
Trade Pacific helps clients craft and refine their export and import strategies. By planning strategically with Trade Pacific, companies can acquire significant commercial advantages over their competition by effective participation in agency reviews and investigations.